Issue Three, Fall 2018
Contents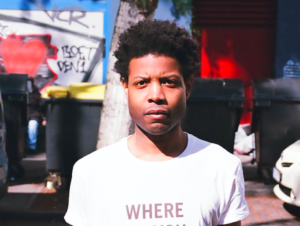 Children are not born knowing the nature of power or the cruelty with which we often treat one another, but in the world we have made a great many children come much too early to that knowledge. At the time of this writing a furor has erupted in the United States about the morality, ethics, and political and social consequences of the Trump administration's "family separation" policy, a policy that in just…
Articles

This article investigates one particular narrative of "othering and belonging," one that brings together the historical and contemporary experience of particular communities of Jews, Christians, and Muslims who have found it possible to work out various forms…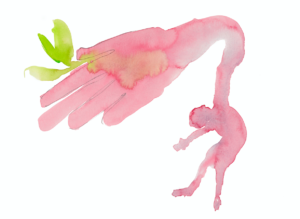 In my thirteen years working in the field of racial equity, primarily in government, colleagues from the District Attorney's Office, the library system, and the health department brought to our attention the need to more fully integrate and prioritize healing, trauma-informed work, the arts, and power analyses into teaching methods. In the training we were…

It was October 2014, and the new Palestine Museum I was working with sent me on an assignment. I was to photograph the Palestinian village of Battir, declared a UNESCO World Heritage site under the title, "Land of Olives and Vines—Cultural Landscape of Southern…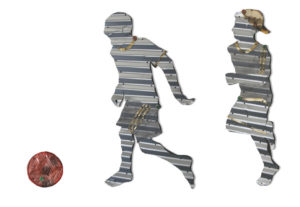 Wars, conflict, persecution, and climate change are causing more people to flee their homes now than at any other time since records began. The UN's refugee agency (UNHCR) estimates there are more than 65.6 million forcibly displaced people, 22.5 million…

After the 2016 election, I drove twelve hours to learn more about America's invisible political majority. In order to get there, I had to pass through hundreds of miles of forgotten stories, buried memories, unrecognized sacrifices, and rusted machinery, digging deep into the troughs of lost prosperity. This was rural…
Interviews
On March 19, 2018 The New York Times published an article entitled "Extensive Data Shows Punishing Reach of Racism for Black Boys." Drawing on longitudinal data on millions of American children, the research cited revealed that even when Black boys…
Arts

Poet Nina Miriam bears witness by recasting her white interlocutor as the racial "other." Her themes include the perils of racial isolation, microaggressions, racial over and under-representation, and their consequences for whites as well as for people of color. Throughout, Miriam's main concern is for children.
Masthead
Othering & Belonging is published by the Haas Institute for a Fair and Inclusive Society at the University of California, Berkeley.
View Contributors for Issue Three.
EDITOR-IN-CHIEF
Andrew Grant-Thomas
Andrew Grant-Thomas is co-director at EmbraceRace, an online commu­nity of parents, teachers, and other caregivers to children. He is also a race and social justice consultant with a wide range of educational, nonprofit, phil­anthropic, and research institutions. Previously, Andrew has directed work at Proteus Fund, the Civil Rights Project at Harvard Univer­sity, and the Kirwan Institute for the Study of Race and Ethnicity at Ohio State University, where he was editor-in-chief of its journal, Race/Ethnicity. Andrew earned his BA in Literature from Yale University, his MA in International Relations from the University of Chicago, and his PhD in Political Science from the University of Chicago.
EDITORS
Rachelle Galloway-Popotas
Rachelle Galloway-Popotas is the communications director at the Haas Institute for a Fair and Inclusive Society where she oversees the Institute's publications, digital media, arts and cultural strategy, press relations, and public engagement. Rachelle has led the development and curation of some of the Institute's flagship projects including the Othering & Belonging conferences and multimedia journal. Rachelle has worked in the nonprofit communications field for almost twenty years where her speciality has been developing the voice and identity of organizations and building a nimble and responsive infrastructure that amplifies their vision. Rachelle has bachelor degrees in political science and graphic design. She is a tribal member of the Caddo Nation.
Stephen Menendian
Stephen Menendian is the Assistant Director and Director of Research at the Haas Institute for a Fair and Inclusive Society where he oversees the Institute's research initiatives and projects, including the Inclusiveness Index, fair housing policy and opportunity mapping project, and community engagement. The author of many law review and journal articles, Stephen co-authored the Institute's amicus brief in the US Supreme Court case of Texas Department of Housing and Community Affairs v. the Inclusive Communities Project, as well as the Institute's amicus brief in Fisher v. Texas asking the Court to uphold the University of Texas' race-conscious admissions policy.
ART DIRECTION
Bo-Won Keum
Rachelle Galloway-Popotas
DESIGN & LAYOUT
Bo-Won Keum
Bo-Won Keum is an independent designer in New York, NY. She maintains a studio practice that observes the effects of unyielding systems upheld by various sectors of our social, political, and physical world. Her publication, Dear Books to Prisoners: Letters from the Incarcerated (with Books to Prisoners) has been presented at Brown University, the Maharam Foundation, and Design Indaba. She holds an MFA from the Rhode Island School of Design and a BA in comparative literature from Princeton University.
ART RESEARCH
Rachel Ossip
Rachel Ossip is a designer and writer based in Brooklyn, NY, and production manager at the n+1 Foundation.
COPYEDITORS
Stacey Atkinson, Mirror Image Publishing
Marc Abizeid, Haas Institute
WEBSITE DESIGN
Marie Otsuka, Jessica Chen
WEBSITE EDITOR
Rachelle Galloway-Popotas
CONTACT
460 Stephens Hall
Berkeley, CA 94706
Tel: 510-642-3326
haasinstitute@berkeley.edu
CITATION
Othering and Belonging 3 (August 2018): ©2018 by Haas Institute for a Fair and Inclusive Society at the University of California, Berkeley. ISSN 2474-6061. All rights reserved.
ISSN 2474-6061 (PRINT)
ISSN 2474-607X (ONLINE)